SOCIETAL
ECOSYSTEM
DESIGN
Company
Citizen
Academia
Government
We support conceptualization, social implementation, project management, etc. for the realization of a sustainable society through co-creation by companies, academias, citizens, and governments.
Role of Stakeholders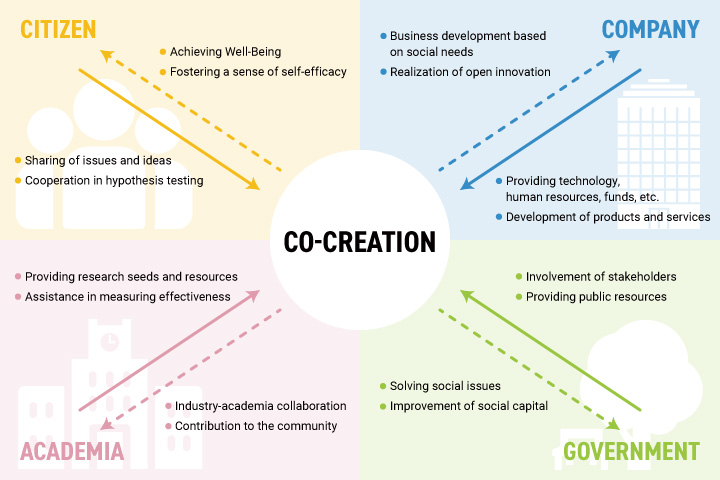 The Living Lab, in which projects are planned together with stakeholders and prototypes are socially tested in real life, is also an effective approach.
Living Lab Canvas